Vermont Chamber Expands Government Affairs Division with Two New Hires
The Vermont Chamber of Commerce has hired Megan Sullivan as our Vice President of Government Affairs and Amelia Seman as our Government Affairs Specialist. The two new staff members will join the Vermont Chamber in December to grow our government affairs division at an important time. Across the state, businesses have been challenged by the pandemic, and Vermont Chamber advocacy has been crucial to the survival of Vermont's diverse business community.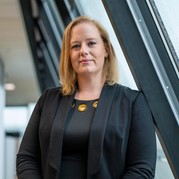 Megan Sullivan will lead the Vermont Chamber's five-person advocacy team which is also supported by a robust intern program that provides meaningful paid work to college students from the University of Vermont and Norwich University.
Megan comes to the Vermont Chamber from her position as Executive Director of the Vermont Economic Progress Council. She previously worked for U.S. Congressman Peter Welch and the Vermont Procurement Technical Assistance Center. Megan serves on the Board of Advisors for the Center for Women and Enterprise and recently completed a Fellowship with the Council for Development Finance Agencies for women leading in development finance. Born in Vermont, Megan is a graduate of the University of Vermont and lives in Jericho with her husband and two children.
Megan Sullivan said, "I'm excited to take on this new challenge and lead the policy team for the state's largest business group. This is a tremendous opportunity to join an organization that provides a voice for all businesses in its advocacy."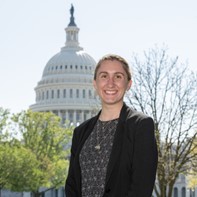 Amelia Seman will advocate for policy that grows Vermont's economy and provide support to the Vermont Chamber's advocacy team. Amelia previously worked in Senator Patrick Leahy's Washington, D.C., office as a legislative correspondent and as a legal assistant for DRM. She has also worked in the Vermont Tax Department and the Vermont Department of Labor. She grew up in Vermont, graduated from St. Michael's College, and is eager to move back to Vermont with her future wife.
Amelia Seman said, "I'm looking forward to returning to Vermont to work with the statewide Chamber supporting economic development and advocating for policies that help all Vermonters thrive."
Vermont Chamber President Betsy Bishop said, "We have been growing our government affairs division over the last few years to ensure a broad representation of businesses. Our goal is to be a strong voice for all Vermont businesses, and Megan and Amelia will help us achieve this. They both have proven expertise in policy and strong relationships to advance the needs of businesses. They will continue the Vermont Chamber approach of collaborating to find solutions that strengthen Vermont while supporting businesses and their communities."
The Vermont Chamber is increasing resources in policy advocacy as businesses continue to navigate the challenging economic environment. During the pandemic, the Vermont Chamber opened its programming and resources to all businesses without regard to membership, mirroring the organization's commitment to belonging and inclusion. Simultaneously, federal actions have heightened significance to Vermont employers and this expansion will allow a greater focus on these issues.