Vermont Delegation Champions International Collaboration, Manufacturing, at Aerospace Innovation Forum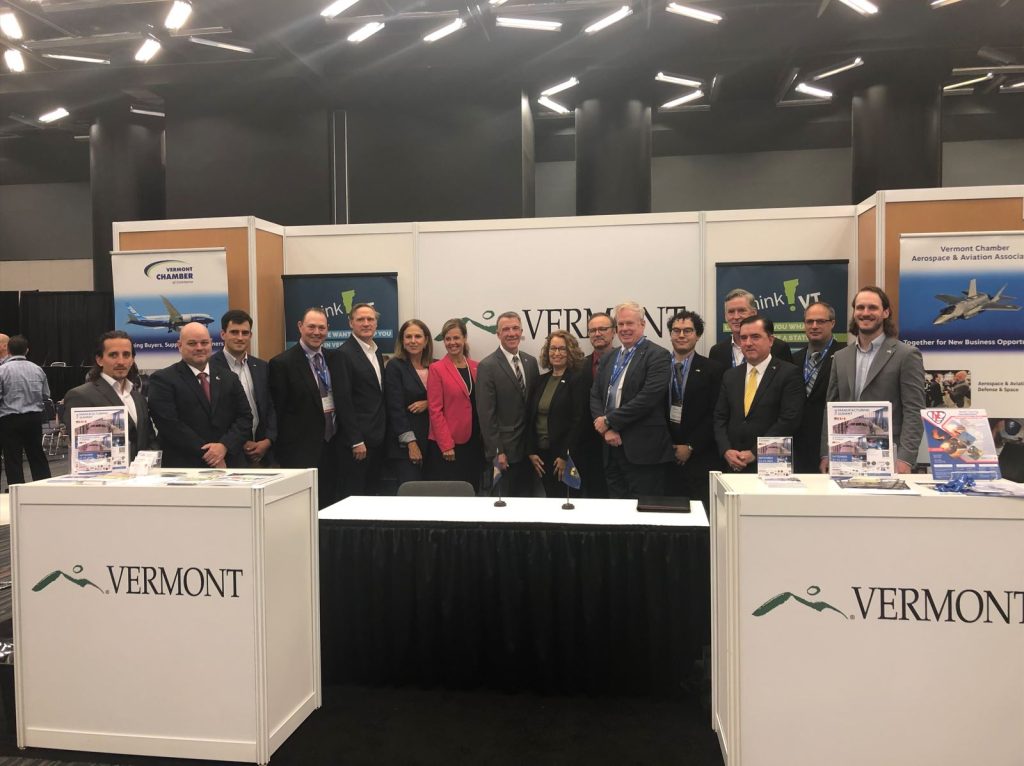 In partnership with the Vermont Agency of Commerce and U.S. Commercial Service, the Vermont Chamber hosted a delegation of Vermont aerospace companies at Aéro Montréal's 2022 Aerospace Innovation Forum. This work was in support of the Vermont Chamber's ongoing commitment to building the Vermont – Québec's Aerospace Trade Corridor to connect Vermont's combined $2 billion aerospace and aviation industry with an $18 billion Québec aerospace cluster.
Vermont had the most significant state presence, with the largest delegation to date, featuring Governor Phil Scott and several Vermont businesses; BETA Technologies, Dynapower, G.S. Precision, Kaman Composites, Liquid Measurement Systems, North Country Engineering, Stephens Precision, Ten Fold Engineering.
Funding provided in part by the Vermont State Trade Expansion Program grant allowed these companies to participate in the conference and meet with large Canadian buyers, such as Bombardier, CAE, and Héroux-Devtek, as well as suppliers for new international business opportunities. This work is crucial to reconnect and rebuild supply chains following the pandemic.
In reciprocation, Aéro Montréal and a Québec delegation of suppliers will participate in the Vermont Chamber's upcoming virtual
2022 Manufacturing Supply Chain Summit
. Chris Carrigan, Vice President of Business Development, discussed the success of the visit and the upcoming Summit in an interview with former Governor Jim Douglas. Listen here to learn more: