Vermont Chamber Directors Complete 8 Hours of DEI Training at Annual Education Conference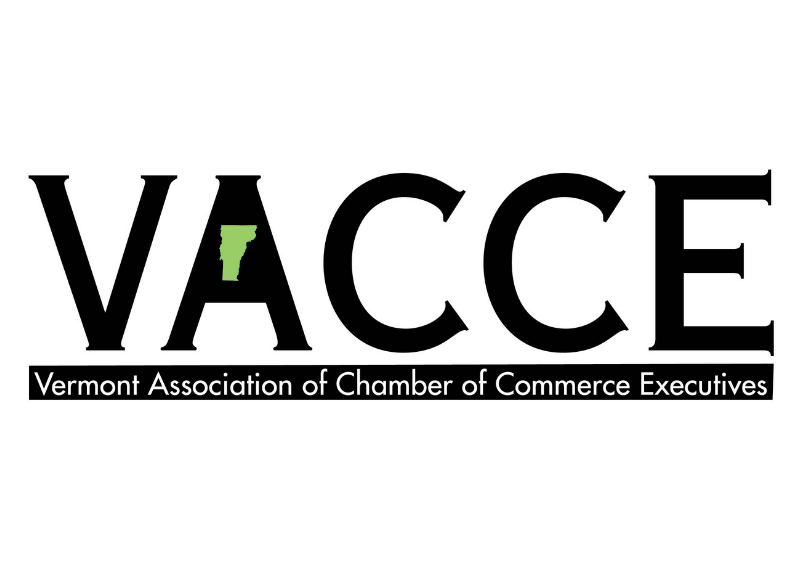 The Vermont Association of Chamber of Commerce Executives (VACCE) held their annual conference this year with a focus on diversity, equity, and inclusion (DEI) training. Twenty-nine chamber directors from across the state attended the education conference and completed more than eight hours of training.
The virtual conference was held on Friday, November 12, and Friday, November 19. Presenters at the virtual conference included Kuma Roberts, Chief Diversity and Inclusion Officer at Arrowhead Consulting based in Tulsa, OK; Mark Hunter, Founder & CEO at Pinnacle Coaching in Chittenden County; and Curtiss Reed, President of the CRJ Consulting Group, L3C and Executive Director of Vermont Partnership for Fairness and Diversity in Brattleboro.
Roberts led the first day of training with a session entitled, "Leading with Equity." Roberts has 10 years of organizational development experience specializing in the business case for diversity, equity, and inclusion, cultural competence, implicit bias, strategies for becoming an equity-centered organization, inclusive workplace language, and other elements of diversity, equity, and inclusion. As a graduate of the U.S. Chamber of Commerce Institute of Organizational Management, she has spoken to hundreds of businesses, non-profits, and chambers of commerce on the best practices for developing a strategic plan related to DEI.
Day two involved Mark Hunter and Curtiss Reed. Hunter presented on "The Social and Business ROI of a DEI Initiative." Hunter is an executive and leadership coach holding the credential of Master Certified Coach, a published author (The Brink: How Great Leadership Is Invented), and a leadership consultant and trainer. As the President and Founder of Pinnacle Coaching, his career has spanned over 26 years working globally with top-tier business and organizational executives and prominent thought leaders. His specialties include leadership training and development, mastery of dynamic communication, effective relationship and team building, crisis leadership, culture reinvention and implementation, market disruption, DEI initiative implementation, radical innovation, thought leadership, and working with fear and the unknown as assets in unpredictable environments.
Reed concluded the retreat with "Bigotry is Bad for Business," a message about Vermont's consumer base becoming multiracial, multiethnic, and multilingual and therefore Vermont's economic growth and prosperity being dependent on the business community's ability to capture the attention of these multicultural consumers and provide them with goods and experiences that exceed their expectations. Reed is the driving force behind four statewide initiatives: The Vermont African American Heritage Trail, The Vermont Vision for a Multicultural Future Initiative, I Am A Vermonter, and The Think Tank for Vermont Leaders of Color. After 18 consecutive years working and living overseas in Arabic-, Portuguese-, and French-speaking countries, Reed returned to Vermont in 2001. Reed's consulting experience spans four decades in both international and domestic markets. Recipient of multiple honors and awards, in 2015 the School for International Training Graduate Institute awarded Reed a Doctorate of Humane Letters Honoris Causa for his life's work to make Vermont a desirable destination for all.
"This was a very timely training for all of us and very powerful," said Matt Harrington, the executive director of the Southwestern Vermont Chamber and organizer of this year's conference. "Every speaker brought a new perspective to the discussion and really made our leadership group think. We have a lot of work to do as community leaders and business leaders. This conference was a step in the right direction. The VACCE organization and chamber directors will continue to focus efforts on diversity, equity, and inclusion both in our local communities and across the state."
As a gift for attending the virtual retreat every chamber director was given a copy of Robin DiAngelo's book, "Nice Racism."
Betsy Bishop, president of the Vermont Chamber and president of the VACCE board, said, "As community leaders, it's important for chamber directors to engage in ongoing professional development on DEI. I'm proud that as leaders we recognize the importance of raising our voice for diversity in our communities, equity among our businesses, and inclusion of all Vermonters."
For more information about VACCE visit: https://chamberup.org/