Racism and the Economy: Virtual Series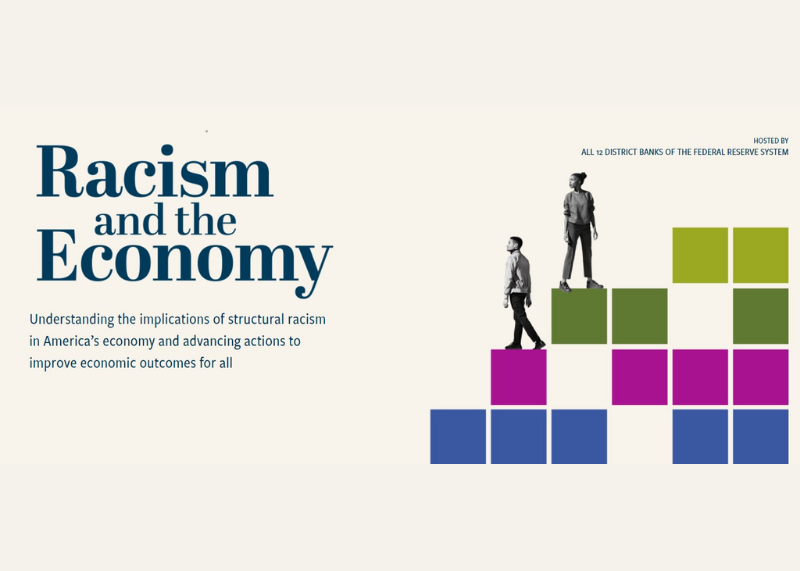 A virtual event series was hosted in 2021 and 2021 by all twelve Federal Reserve district banks. The series, entitled Racism and the Economy, examined the ways in which structural racism manifests in the United States through the lens of a variety of policy areas, such as employment, education, and housing.
The Vermont Chamber promoted this series as it occurred to our membership and beyond. If you were not able to attend, you can find recordings of this series made available here.
The conversation will continue in future live events that explore racism's toll on other sectors of the economy and propose ways to address it.
You can learn more here.