Guest Perspective: "Sharing the Message on Bridging the Digital Divide with Rural Broadband"
By Roger Nishi, Vice President of Industry Relations, Waitsfield and Champlain Valley Telecom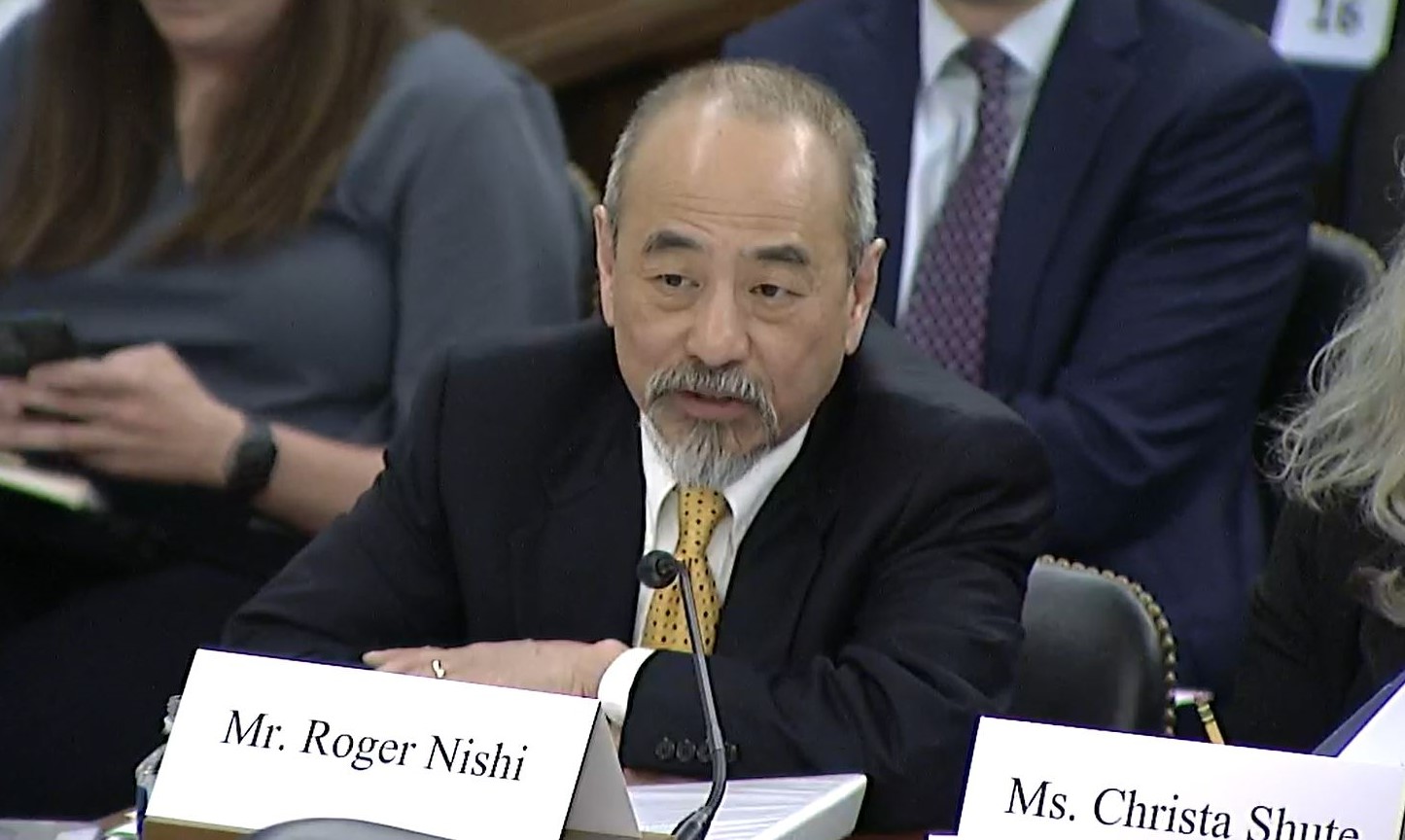 In the past few weeks, Waitsfield and Champlain Valley Telecom (WCVT) had the opportunity to share its perspective on rural broadband in two ways. First, I had the honor of testifying in front of the United States Senate Committee on Agriculture Subcommittee on Rural Development and Energy. I am grateful to have had the opportunity to share my insights and experiences in the field while representing WCVT and Vermont. The hearing focused on rural broadband and its role in connecting our communities to the digital economy.
At this hearing, Senator Welch introduced the ReConnecting Rural America Act with Senator Roger Marshall of Kansas, to ensure that rural unserved communities receive the same level of service that is available to urban customers. Secondly, WCVT hosted Senator Peter Welch on a job share to get out into the field to see firsthand the challenges we face in building fiber-optic broadband in rural communities.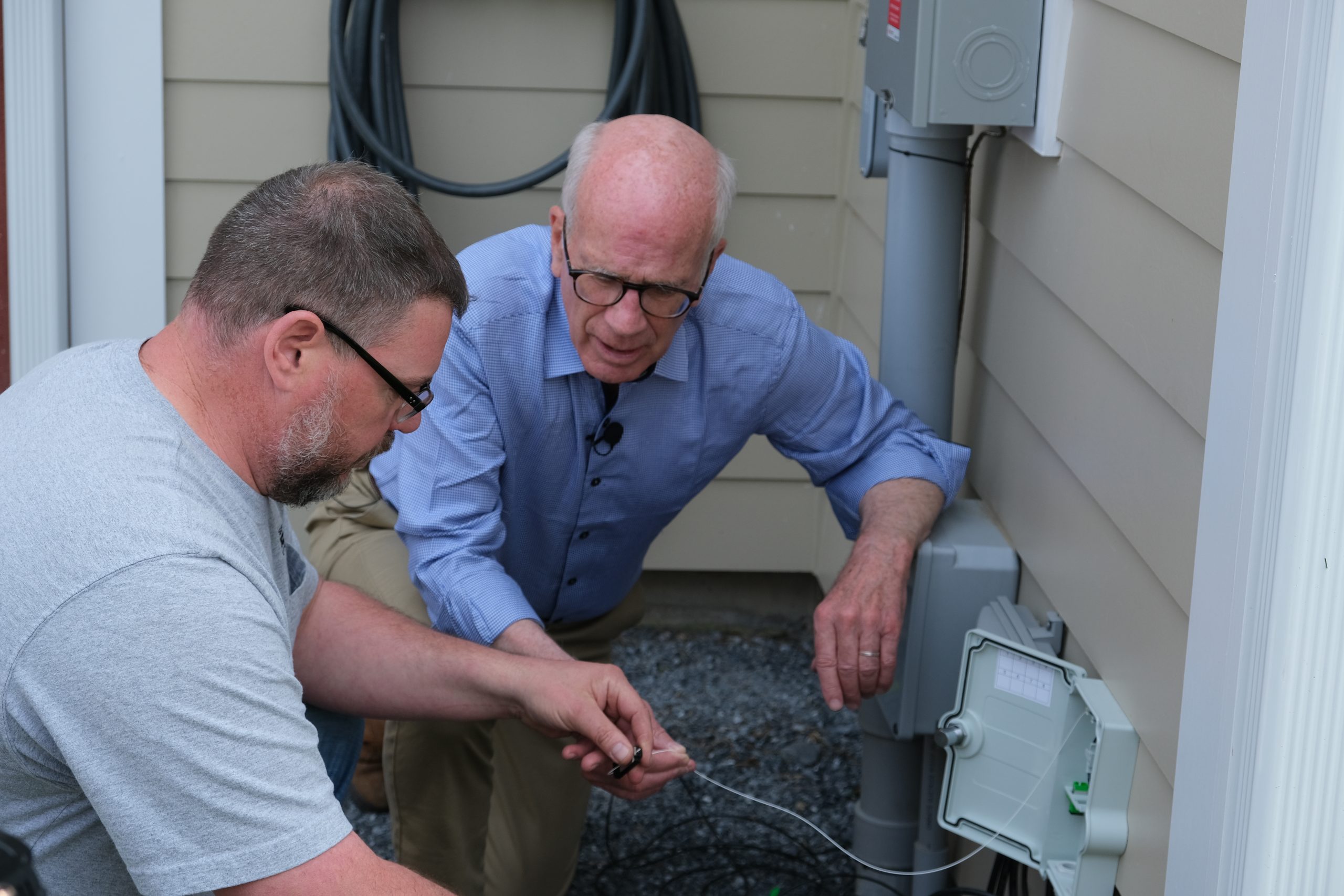 At WCVT, we strongly believe in the programs offered by the United States Department of Agriculture (USDA), particularly the Rural Utilities Service (RUS). Throughout our history, we have had a fruitful relationship with the USDA, including its predecessor agency, the Rural Electrification Administration (REA). In Vermont, we have witnessed firsthand the impacts USDA programs can have on our communities.
In the 1960s, with the support of REA loans, WCVT upgraded our network to provide direct dial telephone service and convert all customers to single-party lines. In 2010, we were awarded a significant grant and loan through the RUS Broadband Initiatives Program (BIP), which allowed us to bring fiber-to-the-home technology to over 740 homes and businesses. These investments have transformed our network, providing better service and higher speeds to our customers.
During my testimony, I emphasized several key areas where USDA can further support rural networks:
Future-Proofing with Fiber: To ensure the long-term viability of rural networks, it is crucial to prioritize fiber optic infrastructure. Fiber is the most reliable and scalable technology, capable of meeting the growing demands of our customers. I advocated for maintaining a minimum speed requirement of 100/100 Mbps for eligible projects, as this ensures the deployment of fiber networks. Fiber is truly the future, and we need to embrace it for all rural areas.
Consider Track Records: When allocating funding, it is important to consider the experience and track records of providers. Companies that have a proven history of building and expanding networks in rural areas should be prioritized. Grant application scoring should not penalize commercial companies, as they play a vital role in connecting our communities.
Accurate Mapping and Efficient Permitting: To avoid duplicative funding and overbuilding, it is crucial to have accurate mapping of unserved areas. This will help direct resources where they are needed most. Additionally, streamlining the permitting process and ensuring sufficient staffing will prevent unnecessary delays in project implementation.
In addition to USDA programs, I highlighted other factors that impact rural broadband, such as the Universal Service Fund (USF) and the need to pass legislation like S.341, the Broadband Grant Tax Treatment Act. USF plays a crucial role in ensuring sustainable networks and keeping rates affordable for rural consumers. The Broadband Grant Tax Treatment Act aims to prevent the taxation of grants received by commercial companies, allowing the funds to be fully utilized for network expansion.
Lastly, I emphasized the importance of the Affordability Connectivity Program (ACP) in providing equitable access to broadband. Adequate funding for ACP and an increase in the per-customer amount will help bridge the affordability gap and ensure that all rural residents can benefit from reliable and affordable internet services.
USDA's broadband programs are instrumental in connecting rural Vermont communities to the digital economy. With a focus on future-proofing networks, considering track records, accurate mapping, efficient permitting, and supporting complementary programs, we can make significant strides in bridging the digital divide.
The full hearing is available to watch, here.
About the Author:  Roger Nishi is the Vice President of Industry Relations at Waitsfield and Champlain Valley Telecom and has over 36 years of industry experience. Roger currently serves on the board of directors for the Telecom Insurance Group and is an active member of NTCA – The Rural Broadband Association's Industry and Regulatory Policy committee and NECA's Cost Issues Task Group. At WCVT Roger represents the company's interest on regulatory and political issues at both the state and federal level. He is also a member of the Vermont Chamber of Commerce Board of Directors.
About Waitsfield and Champlain Valley Telecom: Waitsfield and Champlain Valley Telecom is an independent, privately owned telephone company serving the Mad River and Central Champlain Valley regions of Vermont. Locally owned and operated, Waitsfield Telecom has been providing telephone service to the Mad River Valley since 1904.