Governor Phil Scott Connects with Business Leaders at The Wellspring Forum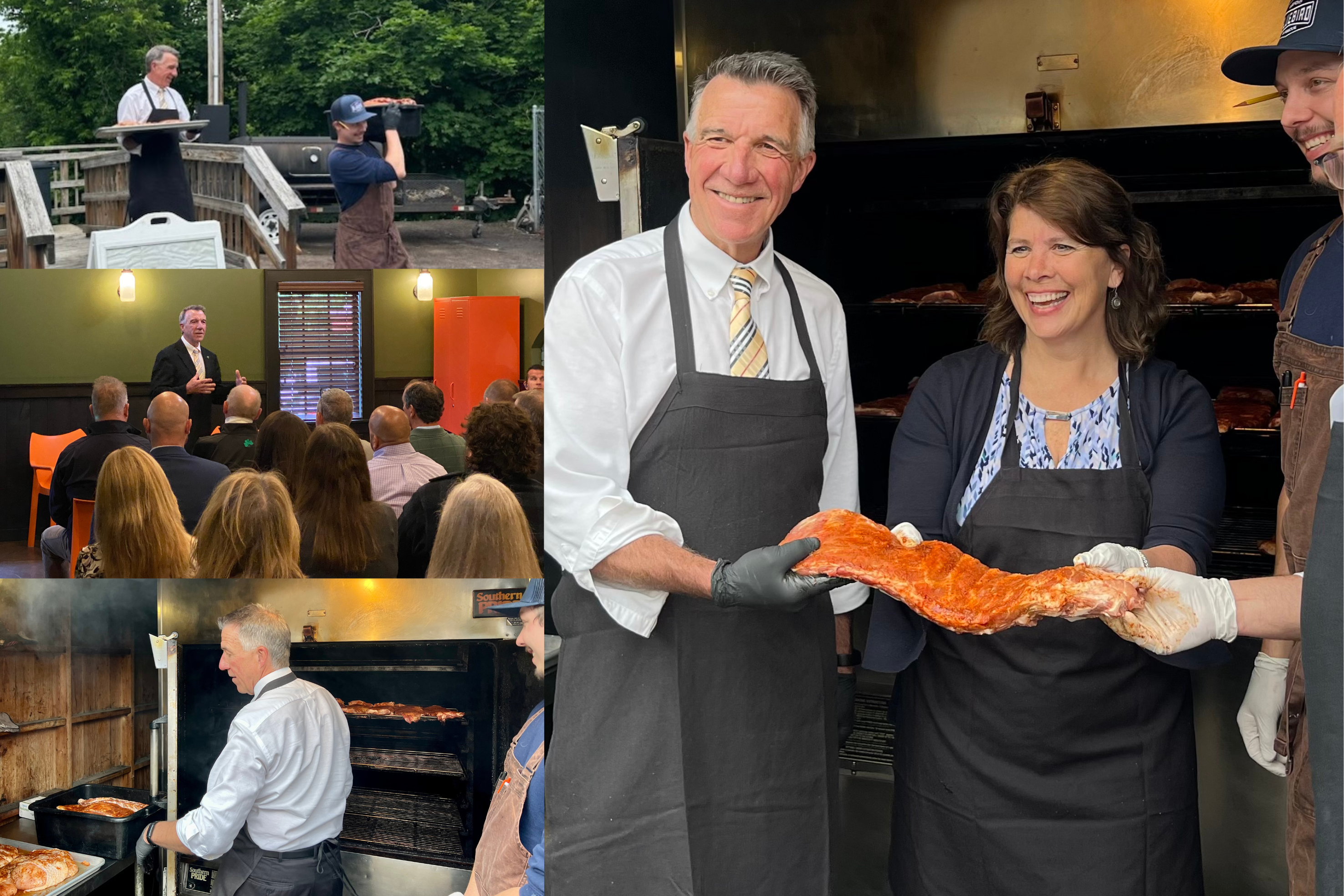 The successful series culminated with Governor Phil Scott as the featured speaker. The event series, hosted by the Vermont Chamber, brings together top Vermont businesses and policy leaders for robust economic discussions. Each event takes place at a unique Vermont business. Governor Scott addressed the Vermont Chamber Board of Directors and other Vermont business leaders via a moderated conversation with Vermont Chamber President, Betsy Bishop.
In addition to ongoing workforce and housing concerns, the top issue raised by businesses was the anticipated impact of new and increased taxes and fees that are poised to fund multiple major legislative proposals. Businesses were appreciative of the Governor's measured approach when considering bills and his opposition to those that would have unintended consequences on the Vermont economy.
"Economic stewardship must be central to policy decisions, particularly those made during the upcoming veto session," stated Bishop. "With $150 million of likely cost increases for Vermonters, Governor Scott is a voice of reason on affordability concerns and businesses share his determination for balance. The Vermont business community is urging legislators to use the veto session as an opportunity to review and consider the long-term implications of excessive spending proposals on the Vermont economy."
Governor Scott spoke on several policy issues such as the potential for the first-ever state payroll tax, middle-income workforce housing shortages, and the dwindling labor market. Throughout the discussions, both business leaders and the Governor spoke on the importance of civic engagement and the value of testifying at the State House, communicating with elected officials, and running for office.
"Vermont's business leaders are real problem solvers, and it's critical they make their voices heard," stated Governor Scott. "We need more people stepping up and getting involved who know what it's like to balance a budget, and I appreciate the Chamber and its members for their hard work and commitment to our state and its communities."
The event was hosted by Bluebird Barbecue in Burlington, Vermont. Following the forum, the Governor met with Bluebird Barbecue staff for a behind-the-scenes look at the business. After donning an apron, he assisted in the kitchen with cooking the barbecue to be served later in the day.
"Our Vermont Independent Restaurants are the social hubs of our communities, places where folks gather to connect and share moments together," Sue Bette, Founder of Bluebird Barbecue and Co-Founder of the Vermont Independent Restaurant Association said. "Vermont businesses, particularly in the hospitality industry, have had to be agile and innovative in recent years. It was a joy to once again host and serve as a gathering place for our business community to share ideas and plans to move forward and grow Vermont's economy together."
The event title is inspired by Governor James H. Douglas' quote; "I am often reminded that the wellspring of Vermont liberty flows from Main Street, not State Street."