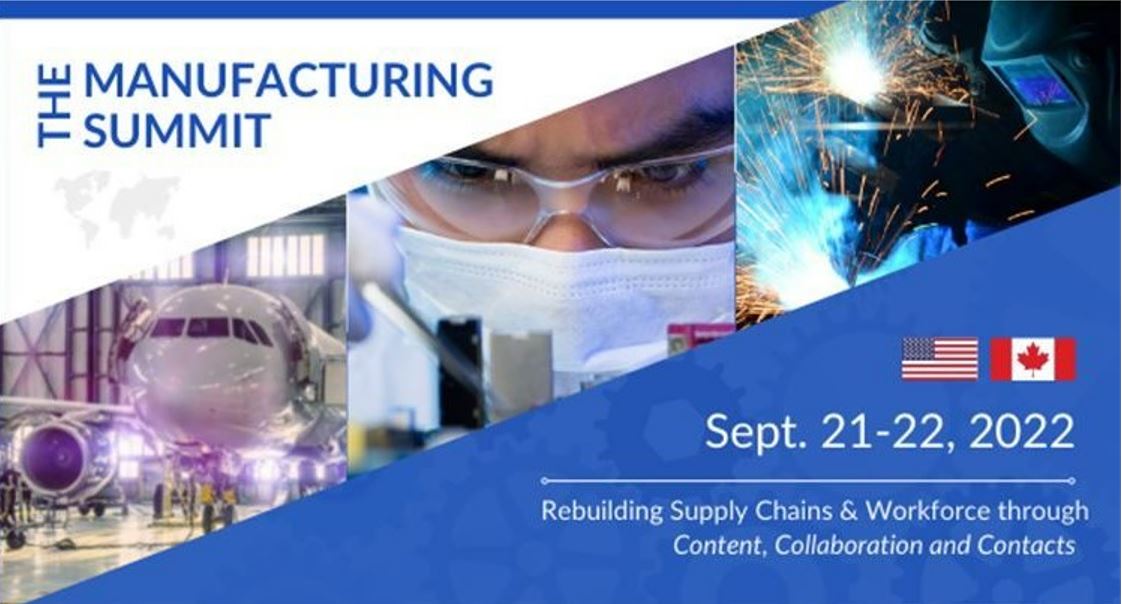 Date
Sep 21 - 22 2022
Expired!
Labels
Chamber Signature Event
2022 Virtual Manufacturing Summit
The Manufacturing Summit 2022
A Virtual Supply Chain Event for Advanced Manufacturing
Workforce | Content | Contacts | Contracts
Supplier registration is now open for the annual Virtual 2022 Manufacturing Summit (Sept 21-22), which will feature careers in manufacturing, workforce development, supply chain B2B meetings with OEMs, suppliers, and partners from the U.S. and Canada, and industry trends and developments.
Our theme will be "Rebuilding Supply Chains and Workforce through Content, Collaboration, and Contacts." In addition to the supply chain matchmaker, and, given the worker shortages, we will have an added focus on workforce development with Vermont Technical College and the University of Vermont College of Engineering and Mathematical Sciences (UVM CEMS). The new 2-day format will allow for additional students interviews with employers on the B2B/2GO platform for jobs and internships.