Business Community Celebrates Senator Leahy for Career of Contributions to the Vermont Economy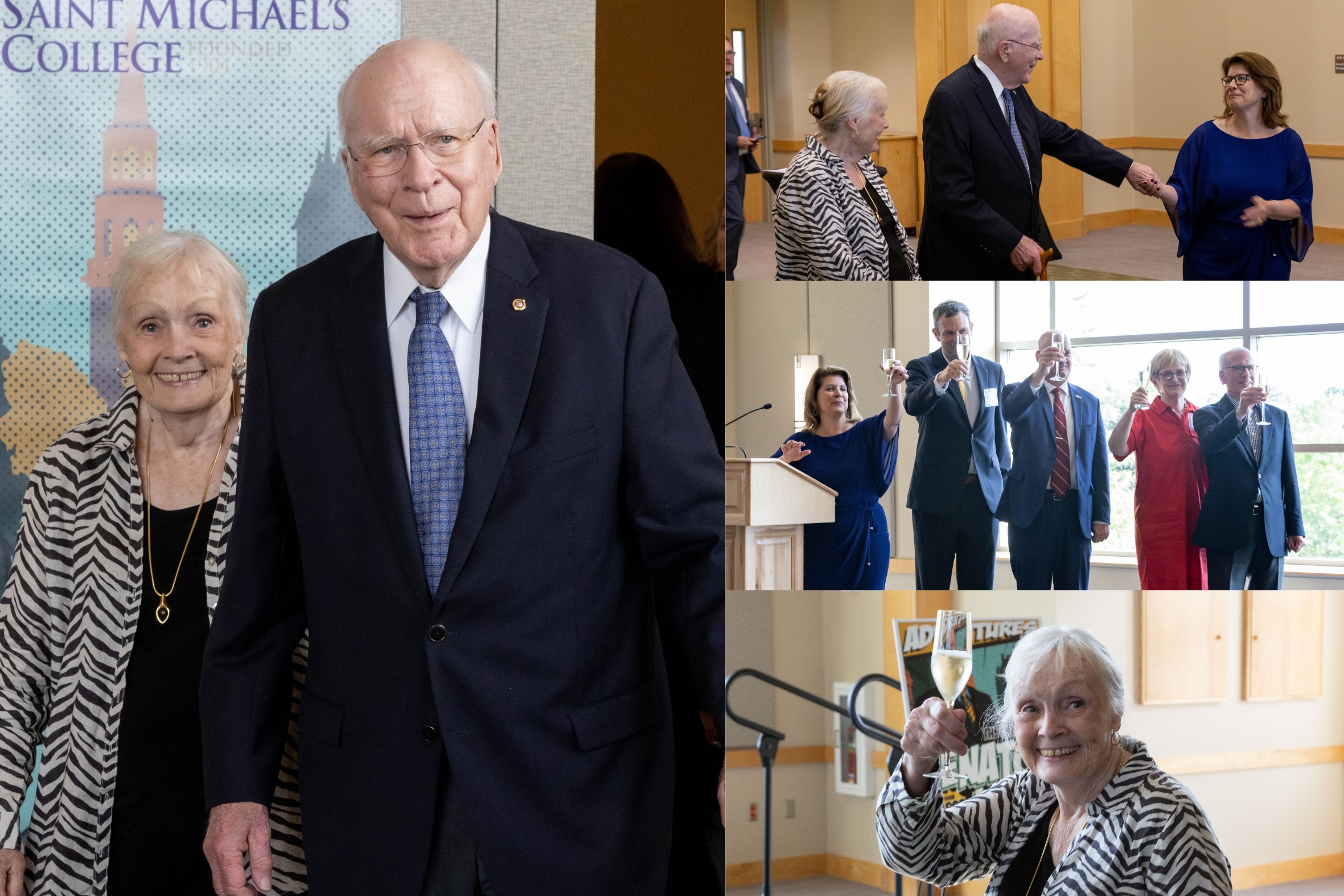 On June 8, 2023, business leaders from across Vermont gathered in Burlington for The Leahy Celebration, an event dedicated to Senator Leahy's career of service, and his contributions to the Vermont economy. The event, hosted by the Vermont Chamber of Commerce, provided an opportunity for business leaders to thank Senator Patrick Leahy and his wife Marcelle Leahy, for their incalculable impact on Vermont.
The embodiment of public service and the epitome of leadership, Senator Leahy has played a pivotal role in advancing the Vermont economy. Throughout his tenure, he spearheaded critical legislation supporting innovation, research, higher education, transportation, and manufacturing all while supporting the environment and communities unique to Vermont. The Leahy Celebration recognized Senator Patrick Leahy and Marcelle for their commitment to public service, their enduring partnership, and the legacy they leave for future generations.
"Senator Leahy and Marcelle have had a tremendous impact on Vermont businesses," stated Betsy Bishop, President of the Vermont Chamber of Commerce. "This event was an opportunity for the business community to gather to raise a glass, filled with gratitude, to toast to the family that has tirelessly fought for the Vermont economy."
Mark Anarumo, President of Norwich University, Dr. Lorraine Sterritt, President of St. Michaels College, Ken McAvey, VP and GM of GlobalFoundries, and Senator Peter Welch all joined Vermont Chamber President Betsy Bishop on stage to reflect on Senator Leahy's distinguished career and accomplishments and lead the champagne toast.
The evening of celebration culminated with remarks from Senator Leahy who reflected on the growth of business in Vermont. He highlighted several businesses that are global leaders in their fields, such as Revision Military, IBM, and Liquid Measurement Systems, each of which have been championed by Senator Leahy during his time in office.
"Marcelle and I are glad to be home. There are a lot of things that we do not miss about Washington, but I do miss being an advocate for Vermont," stated Senator Leahy. "That was one of the most satisfying and rewarding parts of serving as a United States Senator and what a majority of my staff worked on each and every day."
Additional event photos are available, here. 
This Leahy Celebration was made possible by the support of the following sponsors: