The Vermont Chamber's Building Bridges Fund helps impacted businesses continue to participate in our advocacy, education, and marketing.
Your contribution provides a dual benefit for small businesses and the Vermont Chamber, allowing them to participate in our programming and helping us maintain our powerful advocacy voice which is proven to help move all businesses toward economic recovery.​
Have Questions?
Find out what the Chamber is doing for your business!
CONTACT US
Sophia Yager
Membership Engagement Director
Your Support Makes a Difference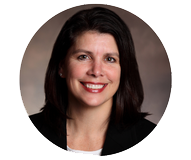 Dear fellow Vermonter,

​Our small businesses, including many restaurants, inns, and retail stores, are struggling to pay ongoing expenses. Our actions today will ensure Vermont's businesses and communities thrive in a post-pandemic Vermont. 

Throughout the pandemic, the Vermont Chamber has been a powerhouse, providing guidance to businesses and advocating on federal and state levels for financial and legislative relief to ensure Vermont businesses stay on solid ground. Our State House coverage makes certain that legislators and government officials understand the important issues affecting our small businesses from Newport to Brattleboro. 

At a time when businesses are hurting, the need for your support is greater than ever. Please make a contribution to the Building Bridges Fund now.

Betsy Bishop, President
Vermont Chamber of Commerce
Many Thanks to Our Sponsors
What Our Contributors are Saying
We know our Vermont Chamber members value the work we do because they tell us every day. Below are comments from Building Bridges Fund contributors about their support of this initiative.
VEDA is fortunate in that we've been able to help hundreds of small businesses and farms stay open through COVID-19. Our work is supported by a strong network of partners, including the Vermont Chamber, all committed to seeing Vermont's economy through this crisis. We know that businesses need more than just financing to succeed and that's why it's important to us to support the Building Bridges Fund to help those hit the hardest stay engaged with the Chamber's essential network of partners, programs and opportunities.
Union Mutual believes in the core guiding principles of strong relationships, integrity and sound judgement. We are proud to stand with the Vermont Chamber in supporting small businesses throughout Vermont who are at the foundation of our economy and our shared communities. We are committed to moving forward, together.
At O'Brien Brothers we believe strongly in the notion that our local businesses are an integral component to what makes our communities vibrant and strong. We are proud to be able to contribute even a little in helping out our fellow businesses weather the pandemic storm that has hurt so many. Vermonters have a history of taking care of one another and the Vermont Chamber of Commerce's Building Bridges Fund is another example of neighbors helping neighbors.
We support the Building Bridges Fund because supporting our local communities is one of our most important core values. Primmer Piper Eggleston and Cramer have operated in Vermont since 1982, and we want to do our part to ensure that our business community continues to thrive for many years to come.
At Chroma, we understand that our company's health is tied to the health of our communities. We are proud to support the Vermont Chamber Building Bridges Fund and help Vermont businesses that are struggling during these difficult times. We are stronger together.
While nearly every Vermont business has been impacted by COVID-19, some have certainly been hit harder than others. We are looking to help those businesses that have been disproportionately impacted. Thanks Vermont Chamber for corralling this much-needed economic support!